Archive for the 'Photography' Category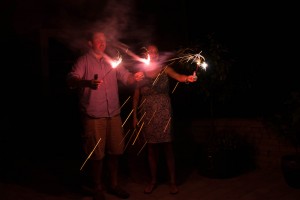 Carrie and Topher came for the holiday to  visit, celebrate her cousin Liz's birthday and see the Wyomissing Borough parade. The annual Wyomissing parade is a huge community event.  Following the parade borough residents meet at the "Stone House" for continued celebration, contest and music.
It was a hot, sunny day and the crowd at the parade was larger than ever.  Following the parade and the other borough activities Liz and Brandon had a cookout a their home.
There were no local fireworks scheduled but Carrie and Topher  stopped on the way home and brought some fireworks to help celebrate. After dark, showering fountains, shooting sparks and Morning Glories lit up the night.
It was a fitting end to the holiday.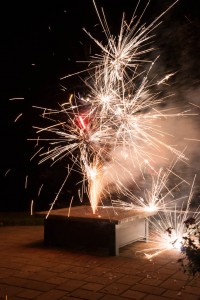 There are several well-known waterfalls in the Pocono Mountain region of Pennsylvania.  One of the more picturesque is Dingman's Falls in the Delaware Water Gap National Recreation Area.  Because of the floods in 2011, the road to the visitor center is closed.  You'll have to park at a small lot  on Johnny Bee Road and hike less than a mile to the visitor center.  From there it's a nice stroll through the woods following a wooden boardwalk past Silverthread Falls to the main falls.  With a vertical drop of 130 feet, the water cascading down over the rocks has cut deeply into the stone walls.
You'll see lots of mountain laurel and trout in the stream.  It's a beautiful place to spend an afternoon.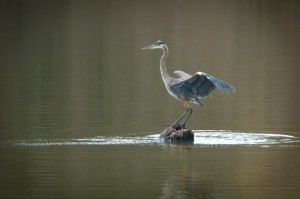 Middle Creek Wildlife Management Area in northern Lancaster County is a well-known stop for Snow Geese and Tundra Swans as they migrate back north.  Each year tens of thousands of the white birds will stop at the lake and adjoining fields on their annual trek to their summer home.  This spring we stopped twice to see the birds but, possibly because of the warmer winter, there were far fewer birds than we've seen in other years.  The last trip there we saw a few hundred Snow Geese in a distant field but none on the water.  However there was a heron that spent time posing for me.
This will be a place for friends and family to check in and see the latest news, photos and random thoughts.
Visit my photography site here – www.pmagistrophoto.com